The Rise of English Vermouth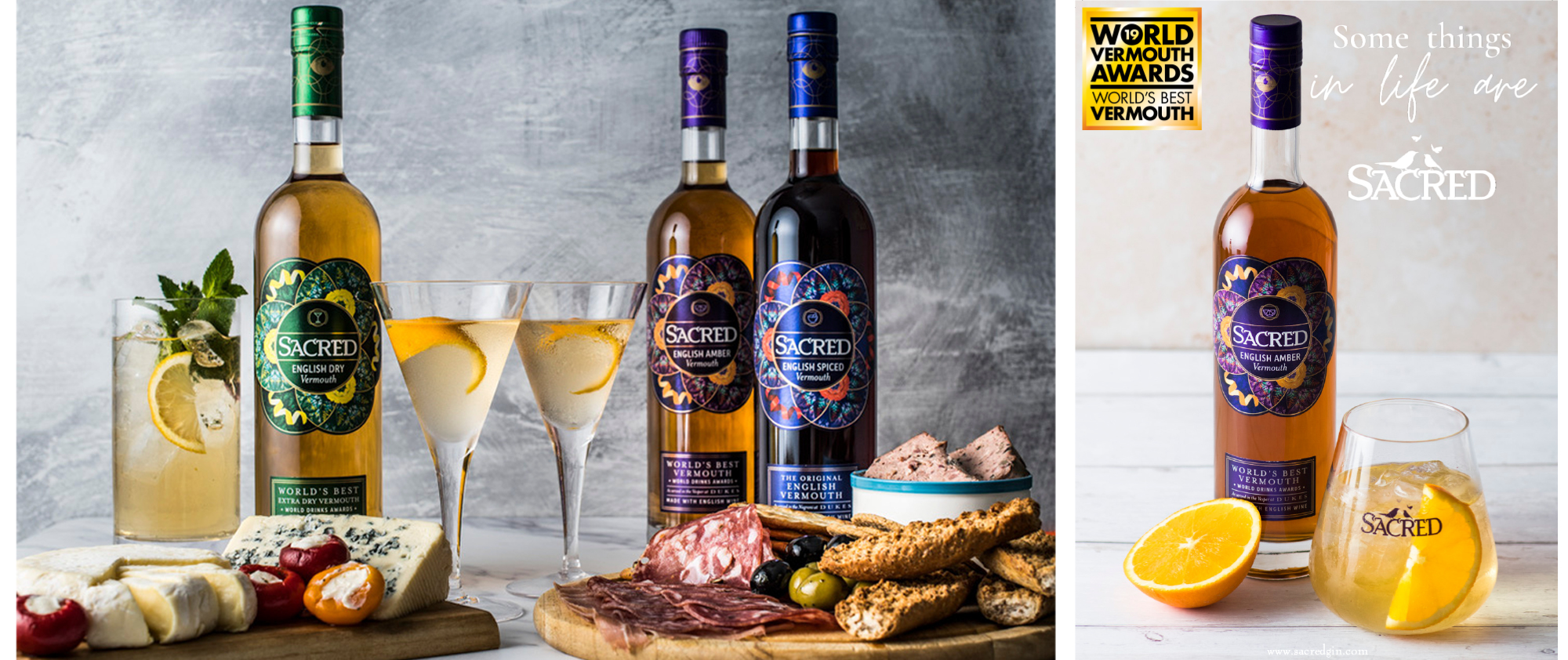 The Rise of English Vermouth
There has been an enormous rise in vermouth consumption over the past few years. As consumers have become increasingly interested in the provenance of their drinks, English Vermouth has become particularly popular. Sacred Spirits was the first in the market in 2012 with Sacred English Spiced Vermouth made using wine from Three Choirs Vineyard in Gloucestershire. This was closely followed by Sacred English Dry Vermouth (recipient of the award for Best Extra- Dry Vermouth at the World Spirits Awards 2019) & Sacred English Amber Vermouth (which scooped the gong for Best English Vermouth at the World Spirits Awards 2019), both of which were made in collaboration with Alessandro Palazzi (the handsome chap on the front of our Product Portfolio), head bartender at Dukes Bar in SW1 which is widely acknowledged as serving the best Martinis in the world!
One of the reasons for the vermouth renaissance is that it is so versatile - it fits neatly into the lower ABV category (usually between 15% & 25%), & the Aperitivo & Spritz serve the market. It is an essential addition to literally hundreds of cocktails.
Sacred's English Vermouths are fortified with distilled botanicals - roots, fruit, seeds, herbs, & spices such as vanilla, orange & cloves. The name comes from 'Wermut' (the German word for wormwood), as historically all vermouth was made using wormwood, which was responsible for giving vermouth its characteristic bitterness, & Sacred is proud to use organic wormwood grown especially in Somerset.
You can purchase Sacred Vermouth & the rest the Sacred range through Inn Express. For more information, please call our sales team on 01789 488 008