Should You Be Selling Hard Seltzers?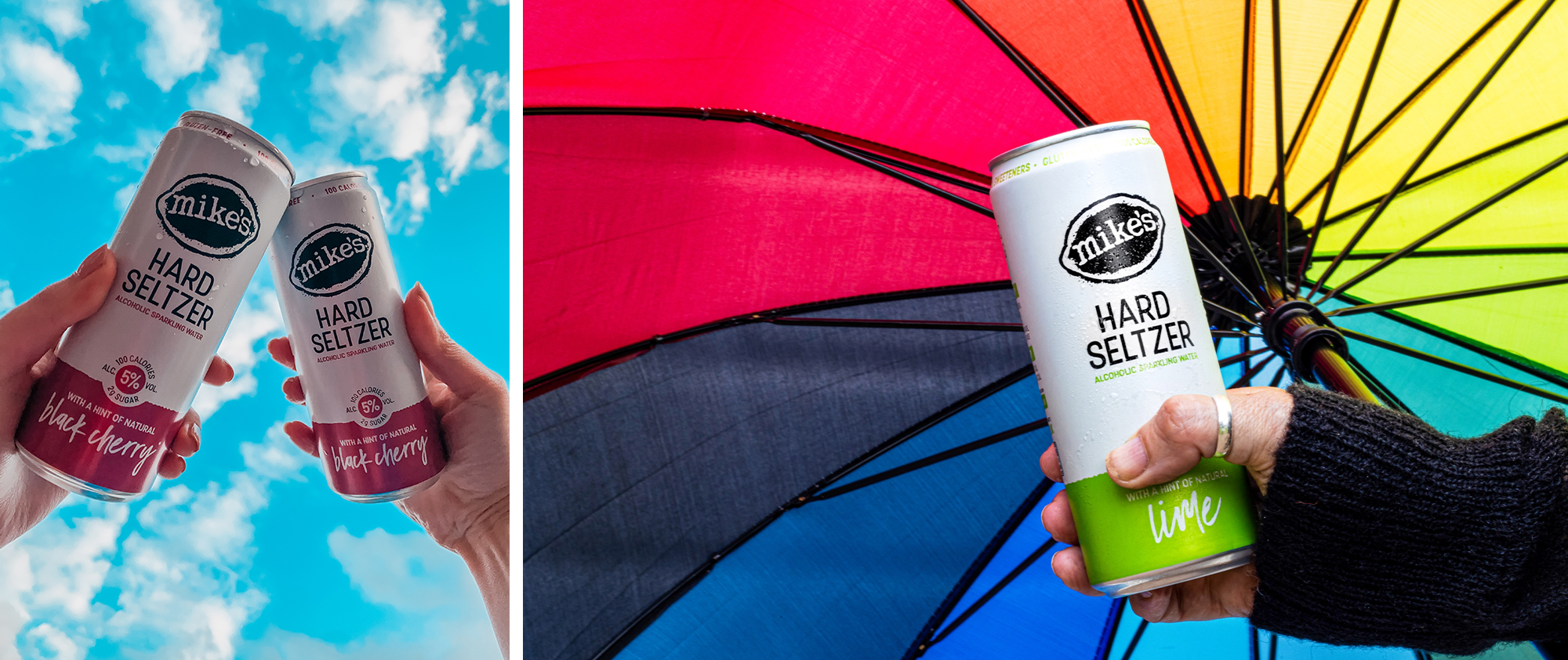 Hard Seltzer. What are they? Should you stock them?.... Yep!
What is the hard seltzers opportunity in the UK?
There's nothing worse than the feeling like you've missed out. With the seltzer category soaring, on-trade operators will want to make sure they get in on the act. Hard Seltzers are the hottest trend of the summer: it's alcoholic sparkling water with a refreshing taste and a fruity flavour. Low in alcohol and low in calories, they represent a new alternative to those young consumers looking to moderate their alcohol consumption.
Hard Seltzers are well established in the US, where sales reached $4bn in 2020 and represent 5% of the total beer market. The category is also making waves this side of the Atlantic - hitting a total of £5.8m in sales last year in retail. Hard seltzers are set to continue to increase market share this year and beyond, with UK sales forecast to reach the equivalent of the ready-to-drink category in the on-trade by 2023.
The trend for hard seltzers is being driven in part by consumer demand for a more balanced lifestyle - 31% of adults are putting a greater emphasis on healthy eating since the COVID-19 outbreak began. As part of this, there has been a notable trend towards consumers decreasing their alcohol consumption, with one in three adults actively moderating their alcohol intake. Mike's Hard Seltzer taps right into this demand – appealing to consumers looking for a drink to support their changing lifestyle choices. In line with this, we saw a surge in under 35s moving away from wine, beer and cider and towards seltzers last year, thanks to seltzers' lower ABV and sugar content, fresh flavours and low-calorie count in an easy-to-drink format.
Sparkling serves are another growing trend - 30% of consumers now actively choose this style of drink - making hard seltzers a simple but effective way to meet consumer preferences. Both light and refreshing, Mike's Hard Seltzer is the ideal drink to enjoy outdoors, at mealtimes and at social occasions with friends. We expect to see the continued popularity of both out-of-home and at-home occasions in the coming months, creating a great opportunity for seltzers to succeed in 2021.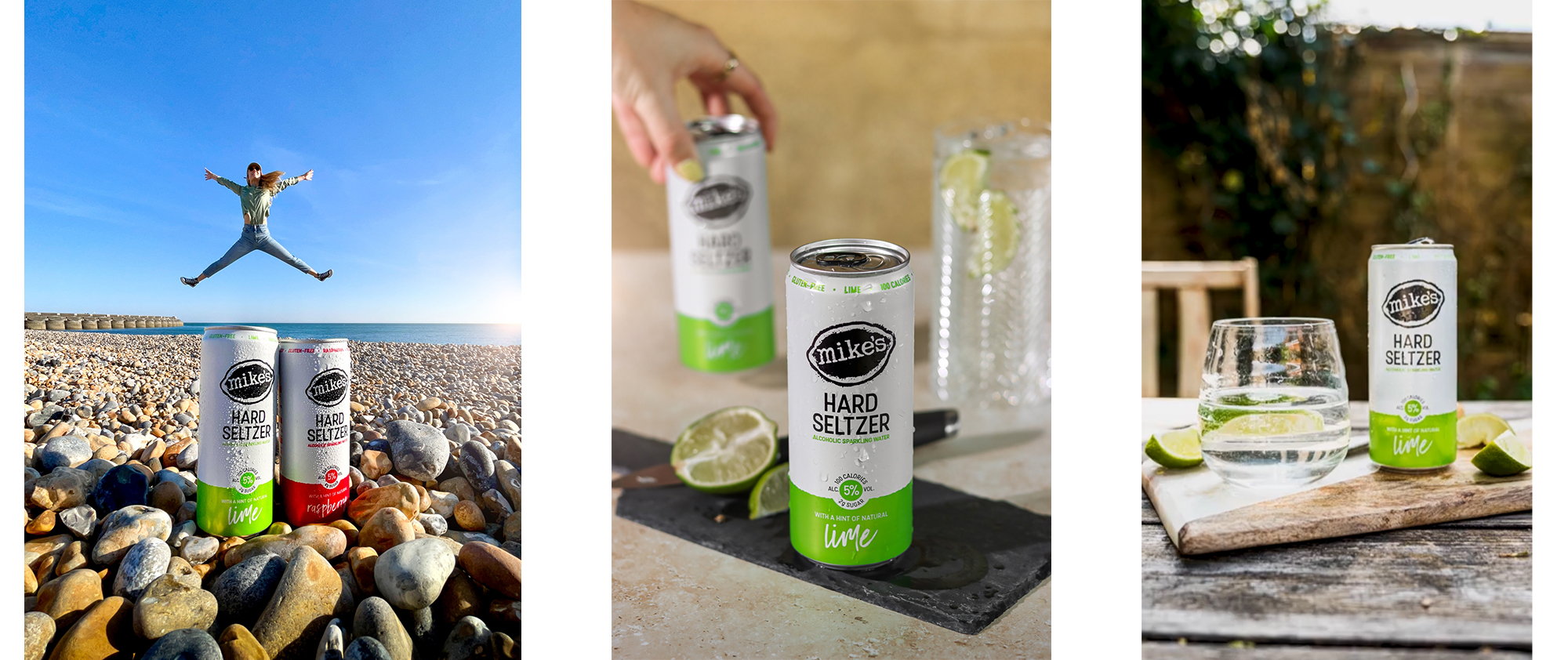 How should publicans build this category in their outlets?
Creating visibility in your bar or restaurant will be key in familiarising your customers with seltzers and help you ride the trend of this growing category. Make sure hard seltzers are visible in the fridge, and you have branded point of sale items in your outlets. Mike's Hard Seltzer can support by providing these assets to increase visibility, including bunting, ice buckets, t-shirts and much more.
It's also recommended to add hard seltzers to your menu. Being listed here is the #1 influence on consumer purchase. Outlets should be creating a dedicated hard seltzer section on their menus/apps in the 'Long Drink' section.
Being a new category, education is a key pillar that outlets need to address. Ensure your staff are fully trained on what hard seltzers are and the key sell in points. Mike's Hard Seltzer can help educate by providing training videos for staff and a wide range of digital assets to educate consumers.
For the on-trade, hard seltzers are more than just a drink, and it is an experience​. 89% of UK consumers make decisions based​ on customer experience​ , and 63% of hard seltzer consumers already do or are prepared to pay more for a high-quality drink experience​. Make sure you create this experience by serving hard seltzers on ice with a fruit garnish.
To encourage trial and repeat purchase, outlets should stock multiple flavours from each seltzer brand to excite consumers and encourage them to experiment with different variants - 61% of consumers will base their drink selection on the flavours offered. Promotions are another great way to help drive engagement with the category – meal deals and bucket deals are a good place to start.
Why is Mike's Hard Seltzer the perfect go-to drink for this Summer 2021?
Mike's Hard Seltzer is a refreshing, alcoholic sparkling water made with real fruit flavours available in Lime, Raspberry and Black Cherry. We make our Hard Seltzer with simple and natural ingredients, nothing artificial because we believe that when we keep it real, we can have the most fun – and this is exactly what we need this summer!
Mike's is all about those spontaneous moments grounded in every day when we can let our guard down and connect with our closest friends. There are many great occasions to enjoy Mike's; it could be at home during a sunny afternoon or in happy outdoor social occasions such as a picnic in parks, friends gathering at the pub, family BBQs, getaway beach days, rooftop sunsets or even on-the-go. Our refreshing blend of alcohol, sparkling water and real fruit flavours turns your moments with friends into lifelong memories.
Despite the pandemic, Mike's Hard Seltzer had a solid year in 2020. We ended the year as the second fastest-selling hard seltzer in the last 12 weeks of 2020 and had the highest repeat purchase rate and penetration rate, showing both the appetite for the brand and opportunities for growth. We've also launched our new Raspberry flavour, which is a new favourite amongst our consumers. Our innovation pipeline is already filled with new exciting flavours that we can't wait to introduce you. This year, Mike's wants to own the summer and will bring you a 360-campaign activation to make sure you can't miss us.
On July 1st, we'll be going live with a nationwide media campaign across several platforms such as social media, radio, podcast, e-commerce and roadside billboards. We'll also leverage creative influencers to introduce consumers to Mike's world and raise awareness around the hard seltzer category. Finally, we'll be working with different sampling partners, both online and offline, to drive Mike's trial throughout the UK – that way, as many people as people will be able to try our amazing liquid and get excited about the category.
If you want to be part of the seltzer craze sweeping the UK this summer and harness the excitement of getting back to socialising post-Covid, then hard seltzers are the perfect solution.