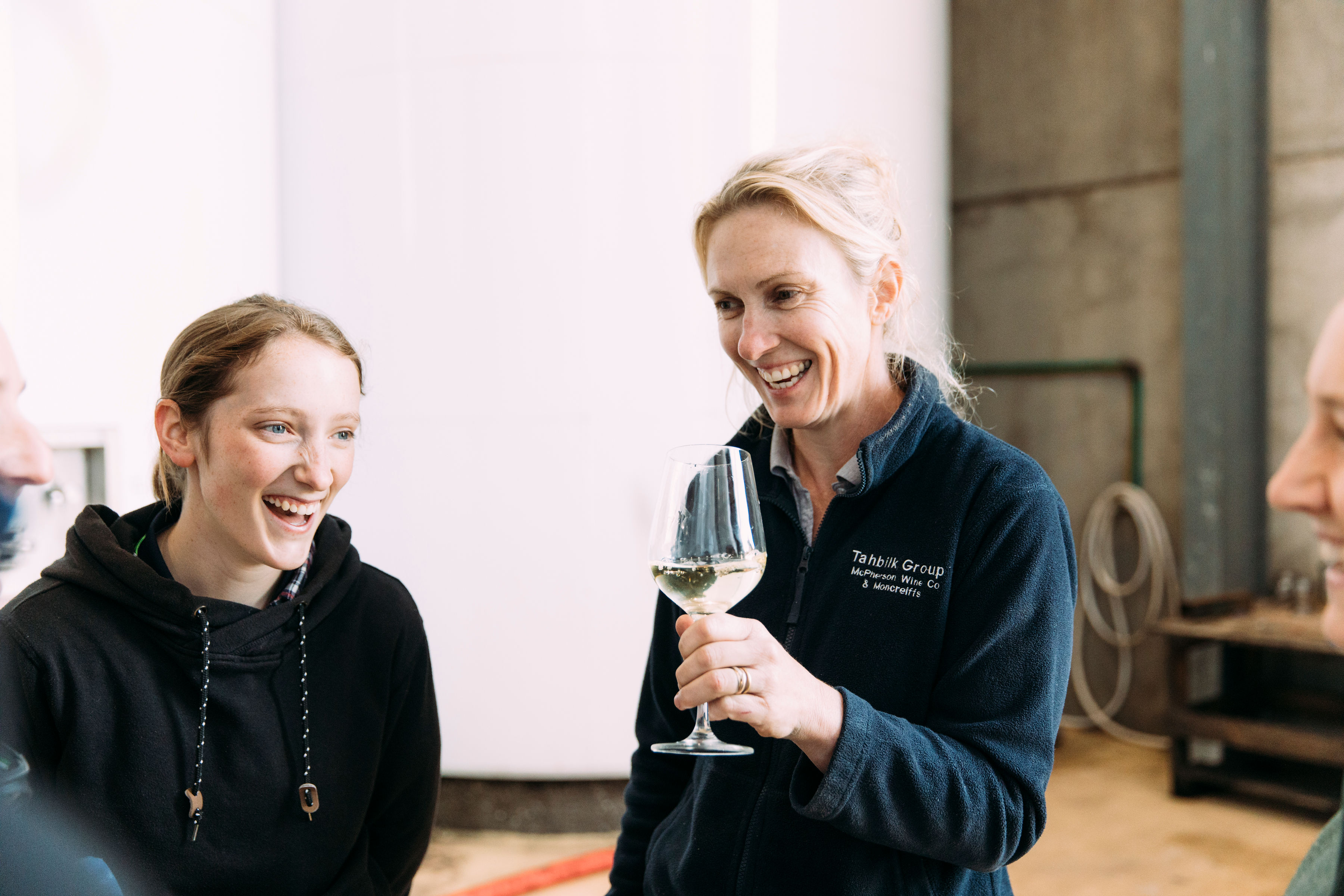 Q&A with McPherson Wine Co's Jo Nash
Ever thought about the person responsible for the wine inside the bottles on your back bar?
Graduating from the multi-campus Charles Sturt University, Jo worked under Andrew McPherson's tutelage. In 2011 was appointed Winemaker at The McPherson Wine Co in the emerging wine region of Victoria. They have been producing high-quality wine since 1968, with the McPherson family still very much integral to its day-to-day running.
Jo's passion & natural feel for winemaking are evident in every aspect of her life.
So, the obvious question, why wine?
A great question! It was from a curiosity how one product could be so varied to make it loved by so many people with such different tastes. Really it's all about wondering how the same grape variety can create such different wines. For example, if you drink a Shiraz from France, it's completely different to a Shiraz from Australia. The same with different regions, different climates & different growing techniques. The winemaking team has so much control over the whole process, & you can easily see the passion & skill involved. There is a definite science behind winemaking, but it's more than just chemistry – winemaking is science & art together.
What is the one aspect of your job that might surprise people?
Winemaking is not about drinking wine all day. You'll be surprised how many people think we spend our days tasting wines & having long lunches. Don't get me wrong, we do taste our wines to make sure the taste & quality are right, but years of hard work need to be done before we can get to this point. Anyone thinking of becoming a winemaker will find it a gratifying career – few other products make people smile so much as wine. But they need to be prepared to work hard & not give up, & always listen to feedback, both good & bad.
What do you find is the hardest part of any harvest?
It would have to be the long hours & spending time away from my kids. Harvest can last anything from eight to 12 weeks, depending on the season. During this time, we usually work six or seven days per week, 12 – 14 hours per day. The winemaker is always on call, which could mean a call out during the middle of the night. My husband is also a winemaker, & we support each other & our family during harvest time. Our children love learning about the winemaking process and, although it's too busy for them to come to the winery during harvest, we've even started to make our own batch at home.
What does the future hold for McPherson Wines? Another 50 years of innovative & ground-breaking wines one would expect.
Hopefully, we'll continue to grow & evolve, but the important thing is never to compromise quality. We don't have any dreams to take over the wine world. That's not what we want to do. If we get too big, we could lose our family feel.