How to sell more or start out selling craft beer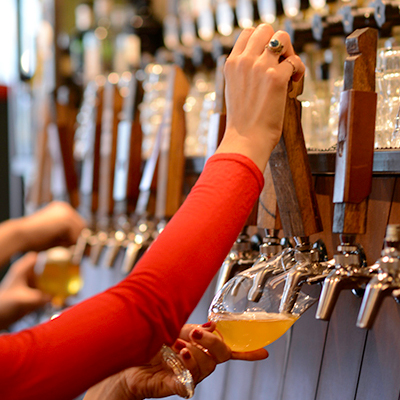 Opening a craft beer bar or just want to sell more craft beer?
You're about to embark on a fantastic journey & one which will, we hope, see you fulfil your ambitions to establish a business based on a passion for great beer – not a bad aspiration to have!
Whether you're an existing bar owner looking to add Craft to your list or you're looking to find your new premises, chances are you've already done initial research to make sure there's an audience for your new venture. We can also be pretty confident that you have a wishlist of the beers you want to stock in your head.
It all sounds perfect. We can't wait to drop in & join you for a drink, but here are a few pointers to help ensure you get off to the best possible start & keep your bar performing to its potential.
Telling Stories
You & your staff are an extension of the breweries you stock: the way you represent, promote & serve the beers – remember, it's the hospitality industry! How well does it feel to be served a beer by someone who knows about the brewery's style, maybe even the brewer?
Andrew Lawton (Sales Director at Inn Express) comment:
"Craft Beer is at the forefront of beer creativity, constantly evolving & bringing flavour, style & an attitude to the beer world. Behind every great beer is a great story. The breweries story is a key selection criterion for the beers we've introduced to our Craft beer selection at Inn express. This has been the case ever since the early Brewdog' Trashy Blonde' days right up to the modern-day Micro & it's DDH IPA's etc. You can't expect everyone to be a walking beer encyclopaedia, but you'd be surprised at how a little knowledge can go a long way to creating a great drinking experience ."
Know Your Customers
Sure, there will be people just like you who know their beers, who have an opinion on what "craft beer" is, who have tried beers from breweries you've never even heard of & have posted their comments on Ratebeer or untappd. Still, there will also be customers looking for a good beer, something which has more flavour than the beers in the local pub down the road. Be careful not to alienate your core customers on an elusive quest to serve the rarest beer in the land. Whatever style you choose, a must-have style is a Pale Ale.
Don't Be a Beer Snob!
Historically beer was the drink of the working man, the drink which has no heirs & graces yet can excite the palette of every man & woman, regardless of class or nobility. Anyone can enjoy the world's most outstanding beers for a fraction of the wine equivalent; it's an affordable luxury, so please don't try to make it elitist. Remember the beer which got you excited & started you on your journey to where you are today? The one when you discovered something new? There are still many people yet to have that same discovery: it may not be the same beer as you had your epiphany from but, when it happens, they'll know it. It's a one-way journey, & you can open the door.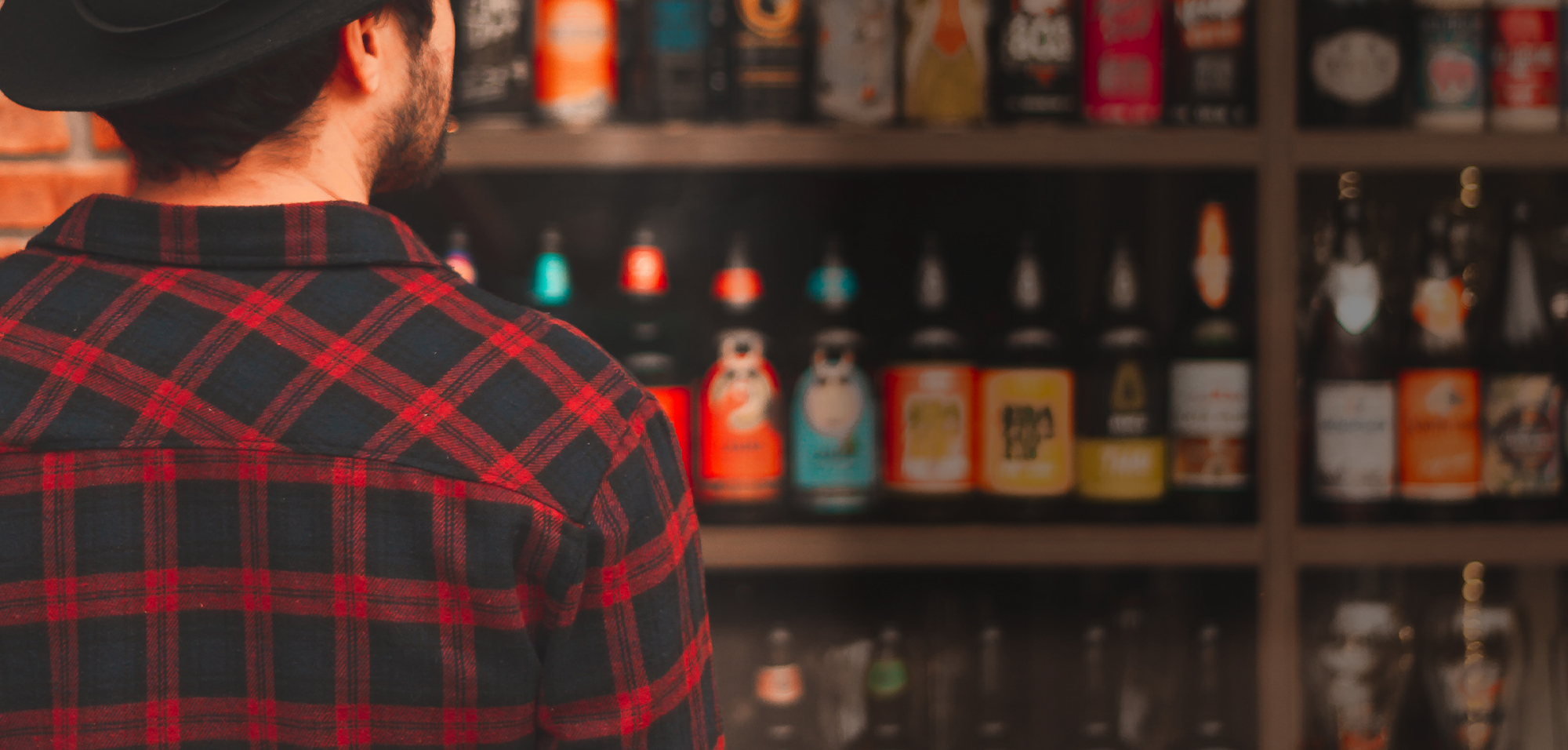 Let Bottles & Cans Be Seen!
All too commonly, premium beers are hidden away in under-counter fridges at the back of a bar, with customers having to strain to see past bar staff to see what's available. More customers are choosing by design in the modern world so that these beers could be some of your highest margins. Why relegate them to a second-rate location?
Service is Always King. No Matter What Beer You're Selling!
Now, this may sound like an obvious tip, but with consumers now spending more but drinking less, reasons to visit drinking venues are changing. It is crucial to provide more reasons to see other than the beer on the bar. Consumer demands for a high-quality experience & better engagement has never been higher. With that, staff knowledge has never been more critical. With more categories, brands, & beers to navigate the bar, guidance from the "expert" behind the bar can make each consumer feel comfortable & engaged.
Avoid Crowding the Bar
It depends on where your bar is & the footfall you can expect, but despite the current trend, a good piece of commercial advice is not to crowd the bar with too many fonts or taps. As a rule of thumb, if you're not getting through at least one keg per week on each line, then your wide choice is at the expense of quality. It's far better to reduce your range & think about a couple of rotating taps to keep your offering fresh & exciting. We can help you create a very profitable & varied range & host staff training to help sell.
The Right Beer in the Right Glass
7/10 say that glassware is essential when drinking in a bar
It helps provide the desired pour & nucleation of the beer & act as a fashion statement for the drinker. Knowing that "other drinkers" are the second thing that people look at when entering a bar entice new drinkers into drinking the product. Want to know the perfect glass for the perfect beer? Have a read and let us help you choose which glasses are best suited to which beer.
Try Before You Buy?
You've got your row of brilliant looking fonts lined up along your bar, but there's a few names, breweries & beers that aren't familiar to the average Joe Public. It can be intimidating. If there's hesitancy, why not offer a sample to try? & don't limit yourself to pints & halves – remember that 2/3rd pint (schooner) is now a legal measure & can be an ideal size for stronger beers that take a bit more time to drink & are best; sipped!
Let's Get Social
Pubs & bars are the original social interaction hubs, places where old friends met & new friendships are forged. Social media has taken on much of this mantel, but the winning combination is undoubtedly when the two worlds embrace? Twitter, Facebook, Untappd, Instagram, Pinterest – when they're not in your bar, that's where your customers are meeting & discussing & sharing & advocating. Today's discerning customer is much more likely to be influenced by word of mouth (including social media) than traditional marketing, so if your bar isn't social, you're missing out.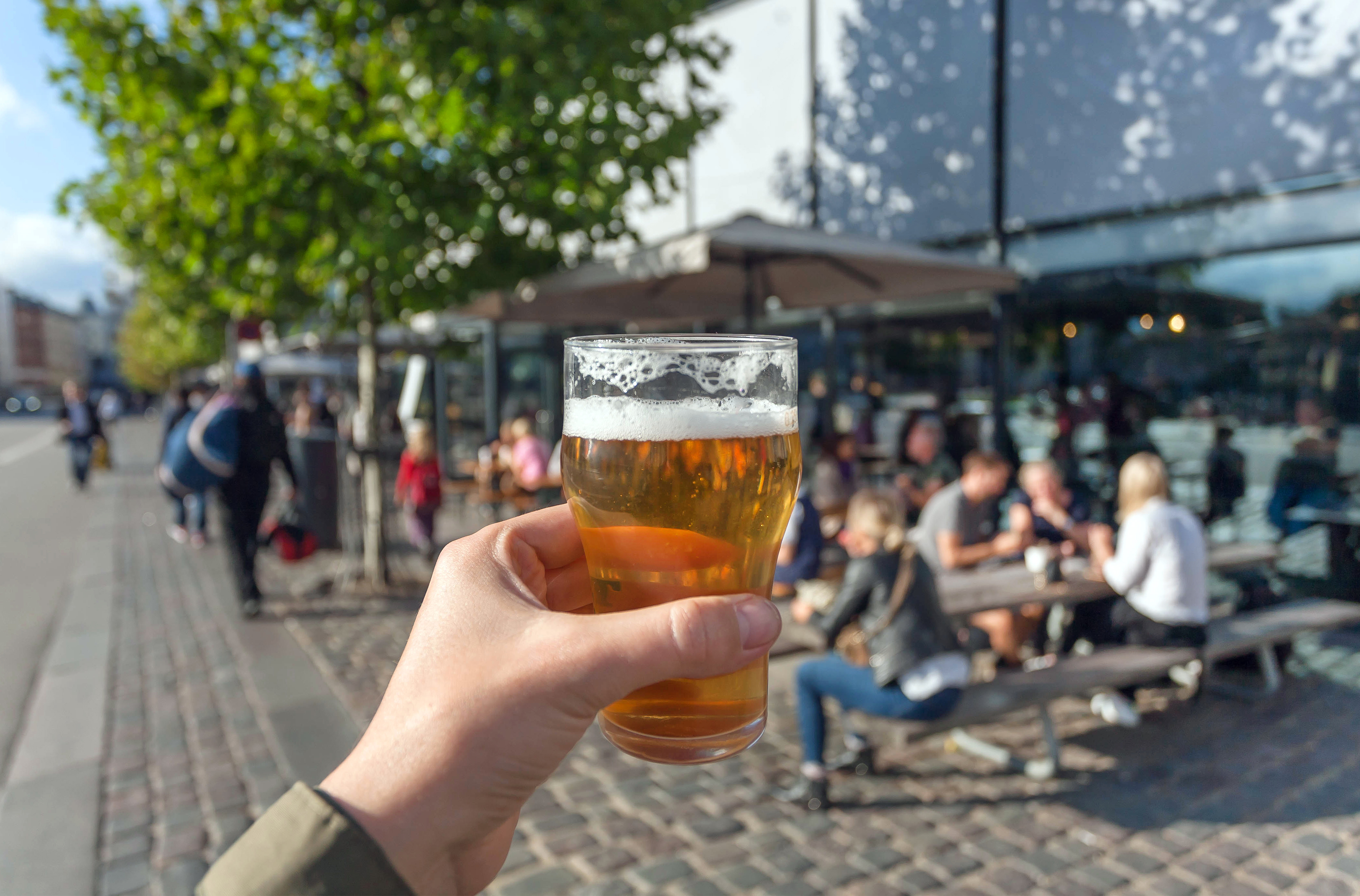 Be Eventful
There are clear milestones & seasons for your customers throughout the year to celebrate: Oktoberfest, Halloween, Christmas, St Patrick's Day & American holidays like Thanksgiving & the 4th of July. Add to this your micro beer festival, meet the brewer, tap takeovers, food pairings & new beer launches, & you've soon got a calendar packed with reasons for customers to keep coming back for more & bringing their friends.
OK, So Where Do I Start?
If you are thinking about setting up your craft beer bar or looking to add some craft beers to your lists, drop us a line? We have over 15 years of experience in specialist & craft beers. Plus, we've run pubs & bars ourselves & work with bars, hotels, taphouses & restaurants in the length & breadth of our trading area so have the experience to help you maximise your range & we're always happy to help.